MODERNEIDDIO YSGOLION MON – YMGYNGHORIAD ANSTATUDOL ARDAL SEIRIOL /  MODERNISING SCHOOLS –                                                                INFORMAL CONSULTATION SEIRIOL AREA.
TAI GOFAL YCHWANEGOL ARDAL SEIRIOL    /   EXTRA CARE HOUSING FOR THE SEIRIOL AREA
YMGYNGHORIAD DYSGU GYDOL OES / LIFELONG LEARNING CONSULTATION (gweler dogfennau isod/ see below documents).
YMGYNGHORIAD LLYFRGELLOEDD YR YNYS / ANGLESEY DRAFT LIBRARY SERVICE STRATEGY CONSULATION (gweler dogfennau isod / see below documents)
Diwedd cyfnod – dymchwel Hen Ysgol Llandegfan – Mai 2017.
End of an era – demolishing the Old School in Llandegfan – May 2017
New Community Council Chairman Idris Alan Jones thanking the outgoing Chair, Mrs Sian Arwel Davies, for over 20 years service to the Community Council with a memento. Mrs Davies recently made the decision to retire and not to seek re-election. Diolch yn fawr iawn Sian.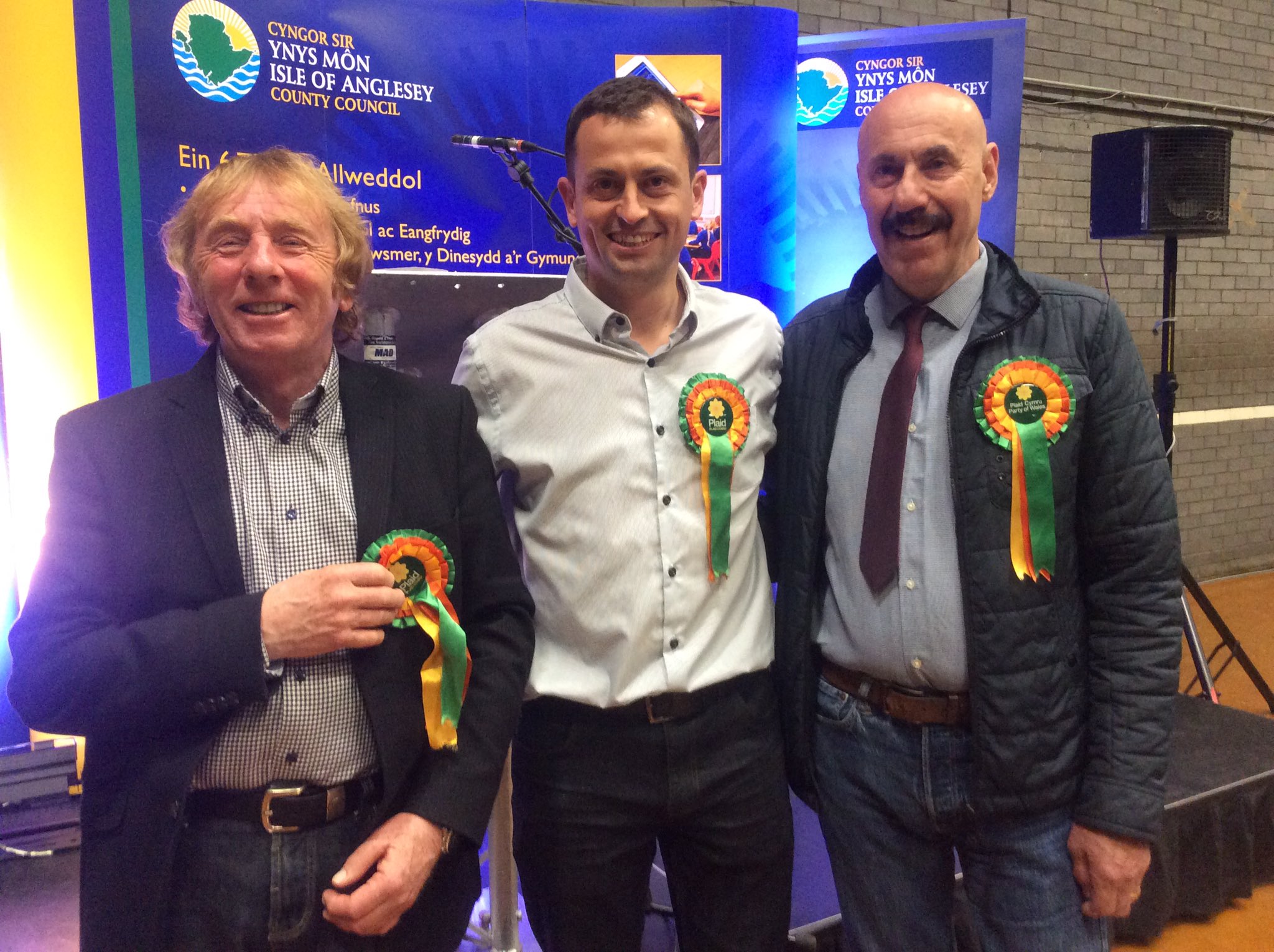 Llongyfarchiadau Cynghorwyr Sirol Lewis Davies, Carwyn Jones ac aelod newydd Alun Roberts (dde) ar ol iddynt sicrhau pleidlais etholwyr ward Seiriol yn Langefni ddoe.
Congratulations to County Councillors Lewis Davies, Carwyn Jones and new member Alun Roberts (right) following their Seiriol Ward election success at Llangefni yesterday.
Cwm Cadnant Community Council Chairman Sian Arwel Davies with PCSO Teleri Jones outside the Parish Hall with photographic plates to be placed around the village of Llandegfan to bring awareness to residents of the problems recent dog fouling complaints is causing. The plates were designed by pupils of the local Llandegfan primary school.
New playfield equipment recently installed at Llansadwrn Playing Fields